Gallet .935 Silver Niello Case with Exaggerated Numerals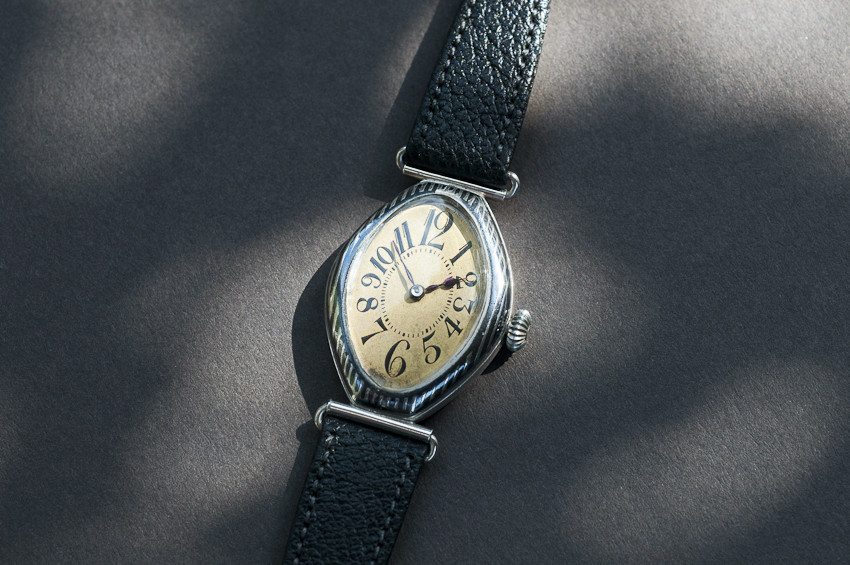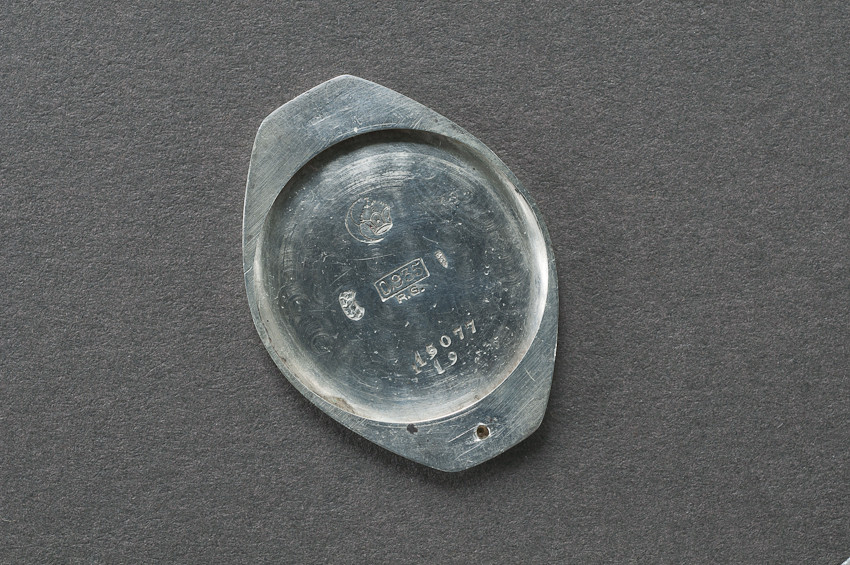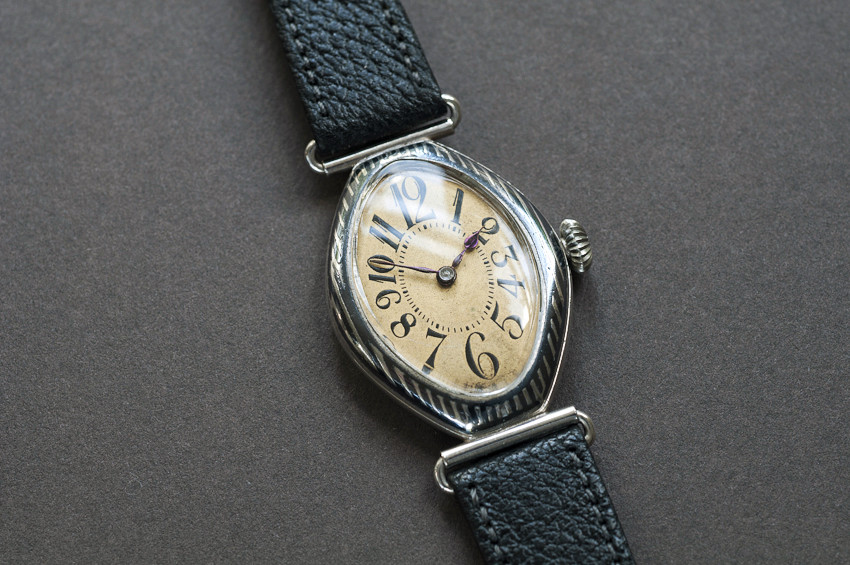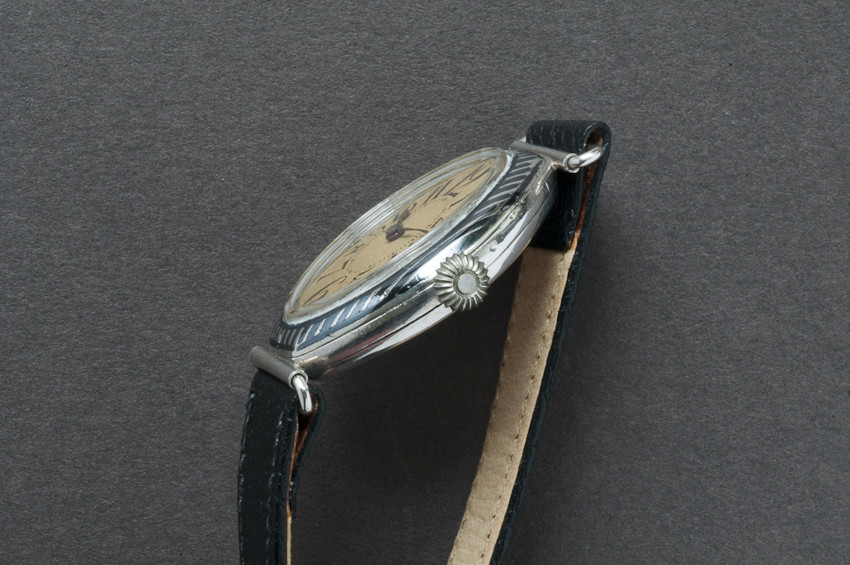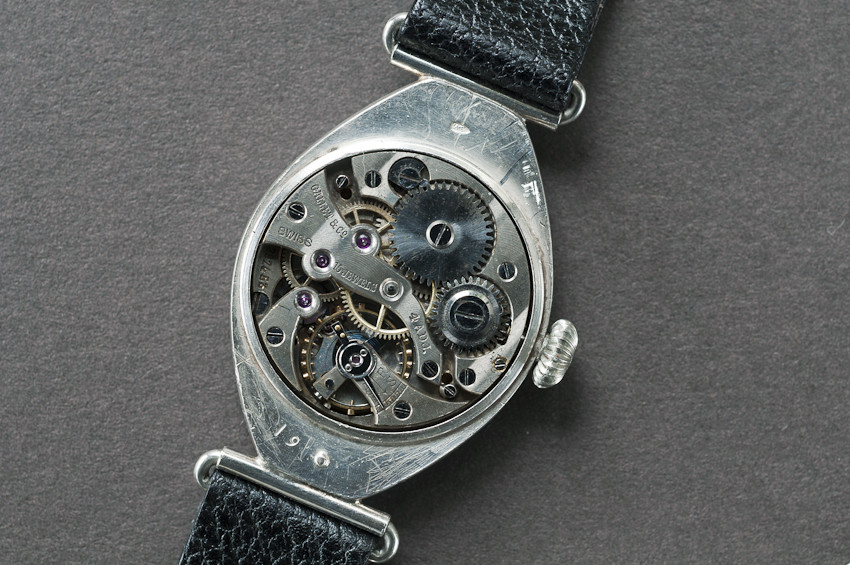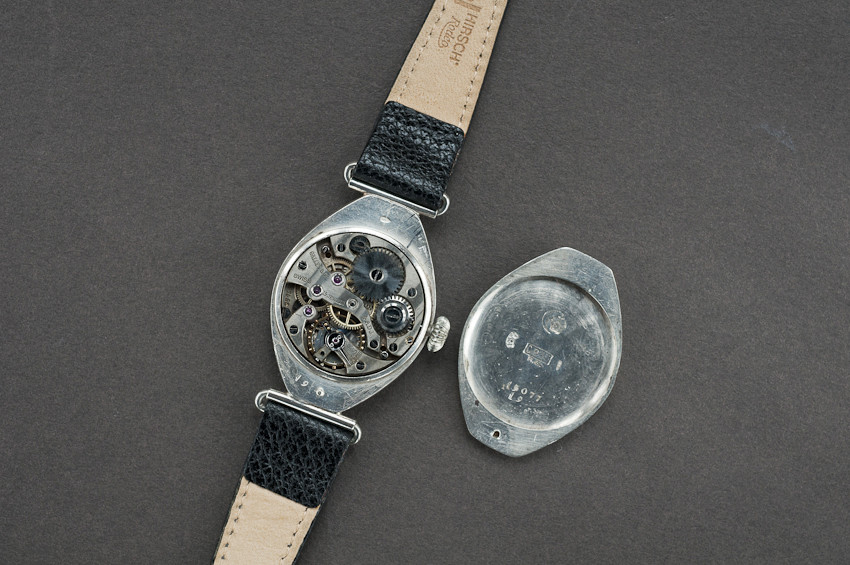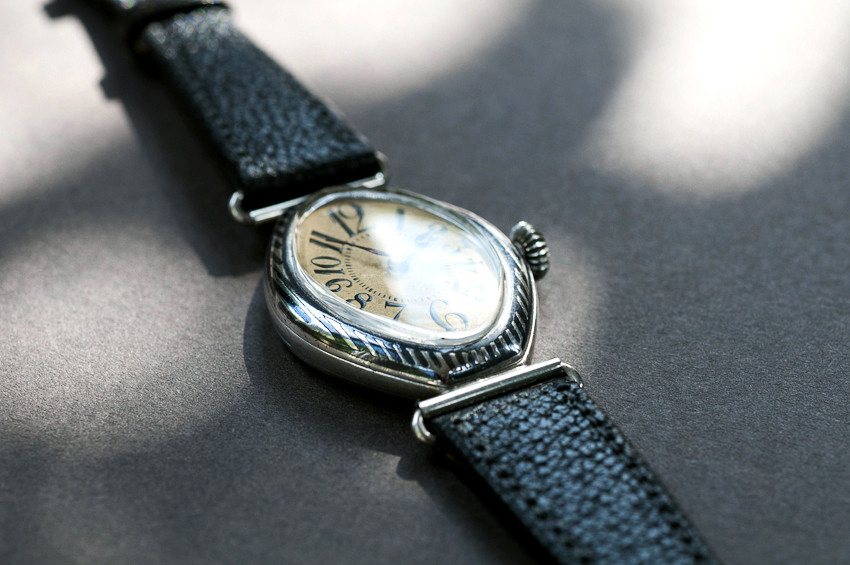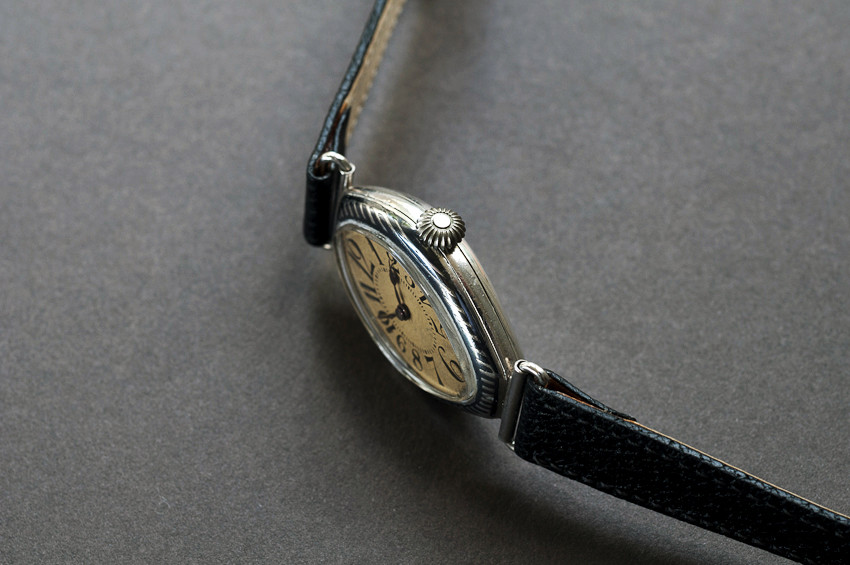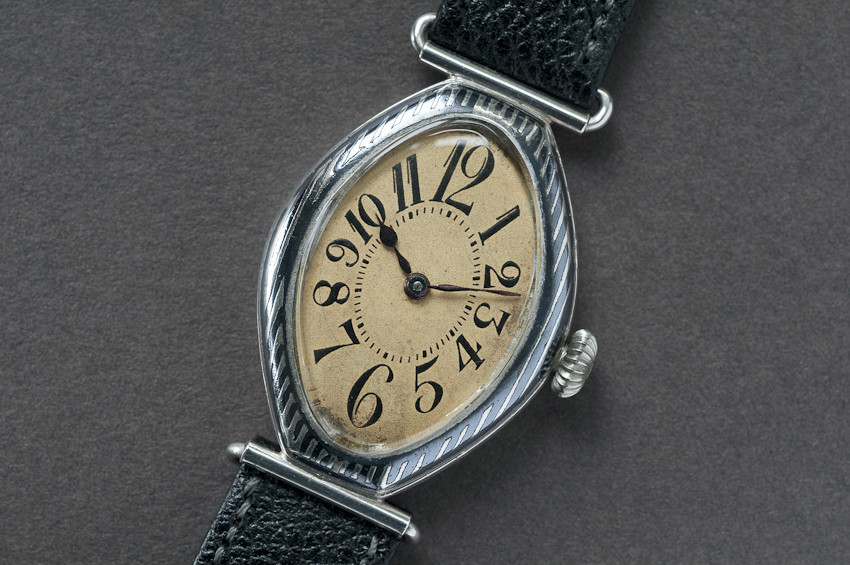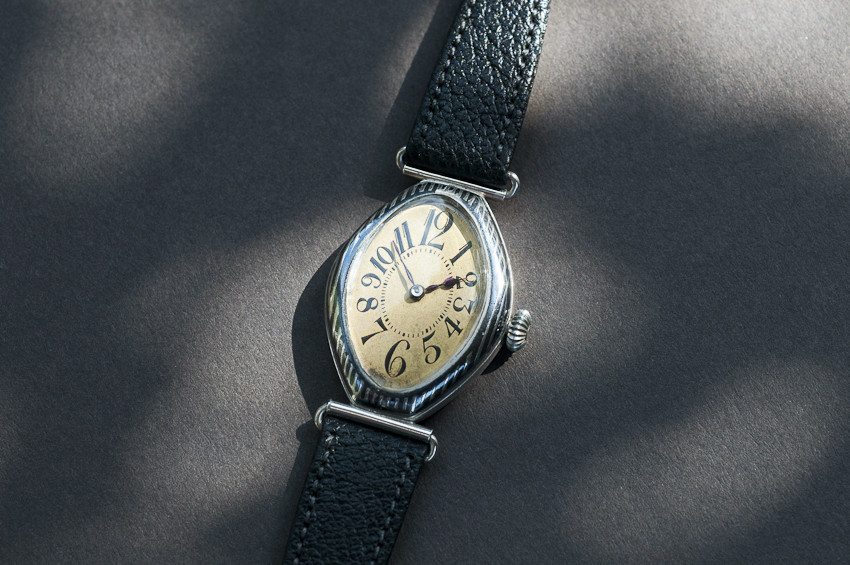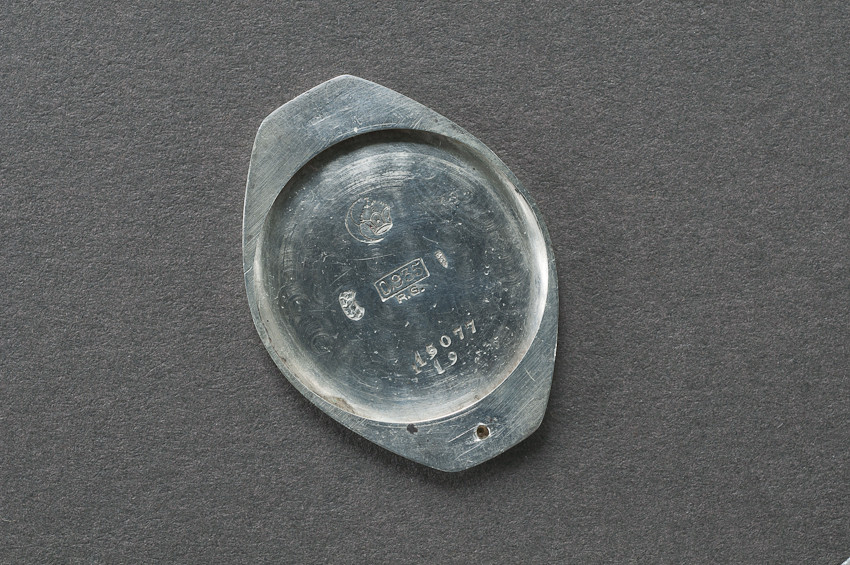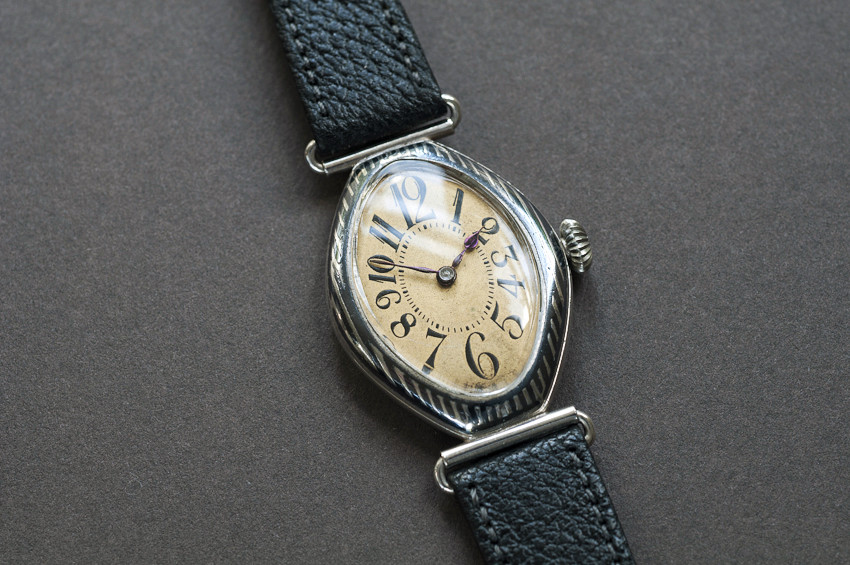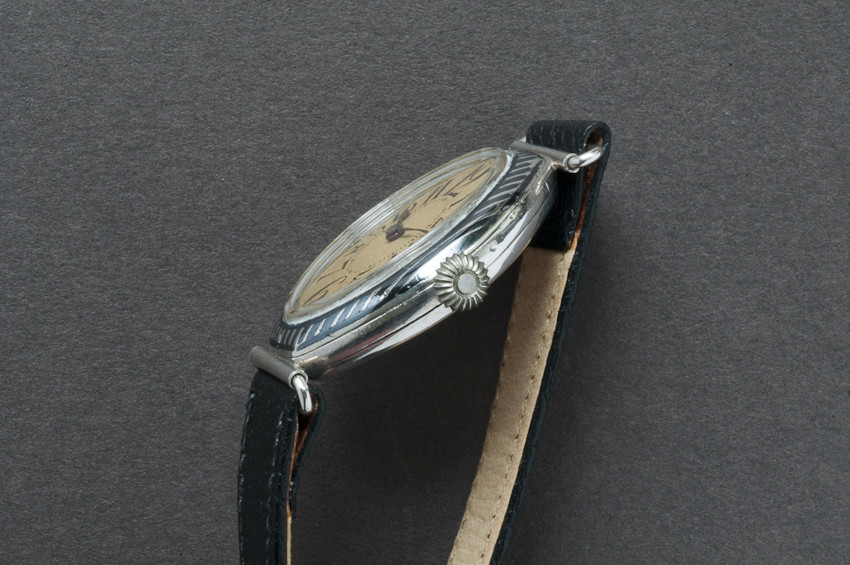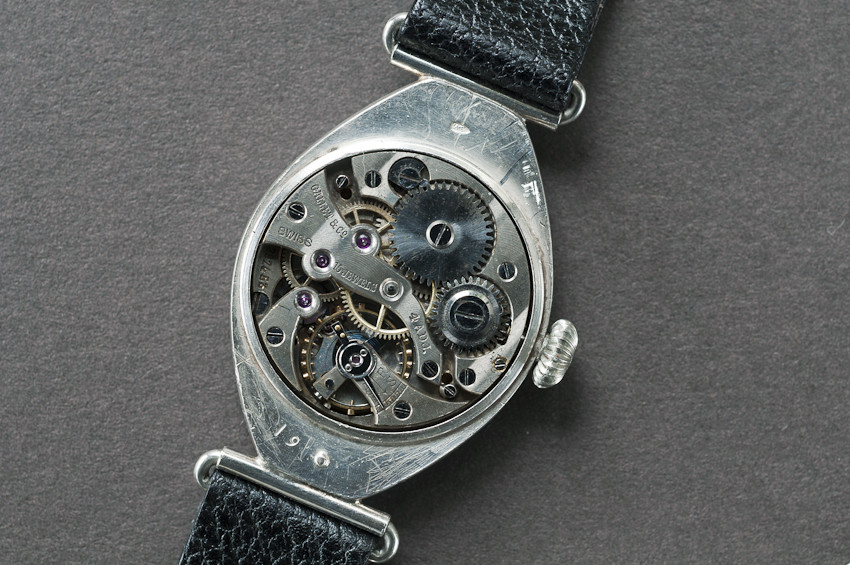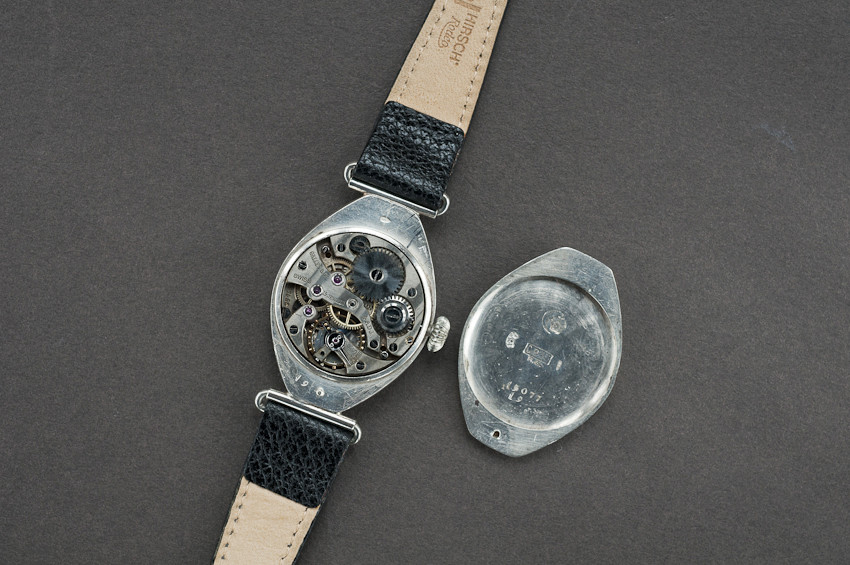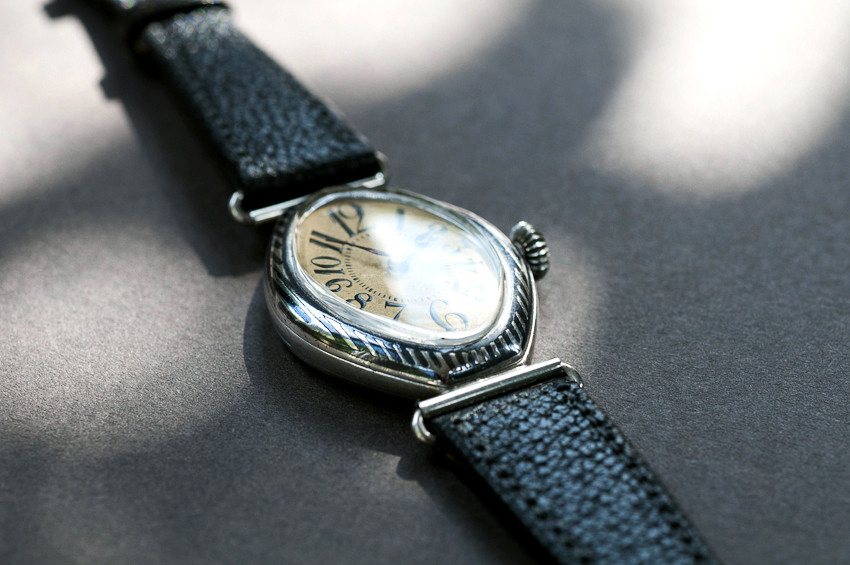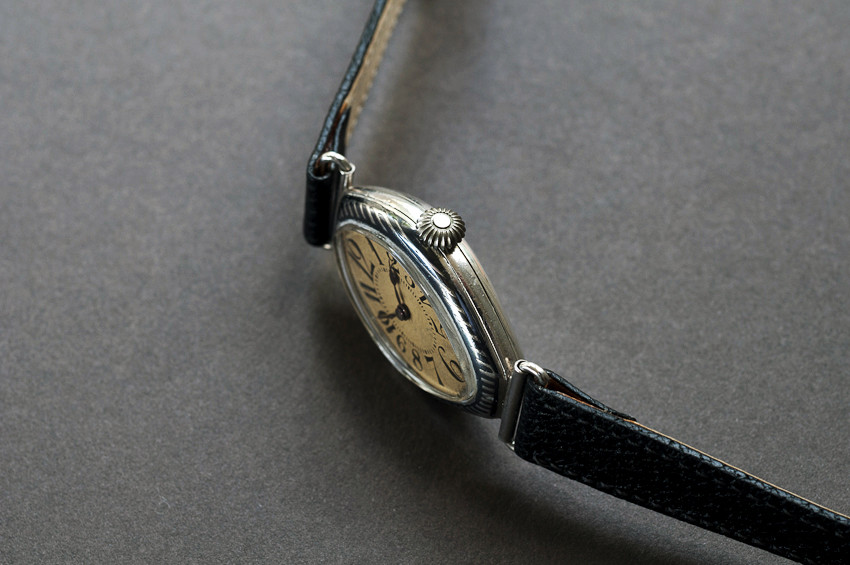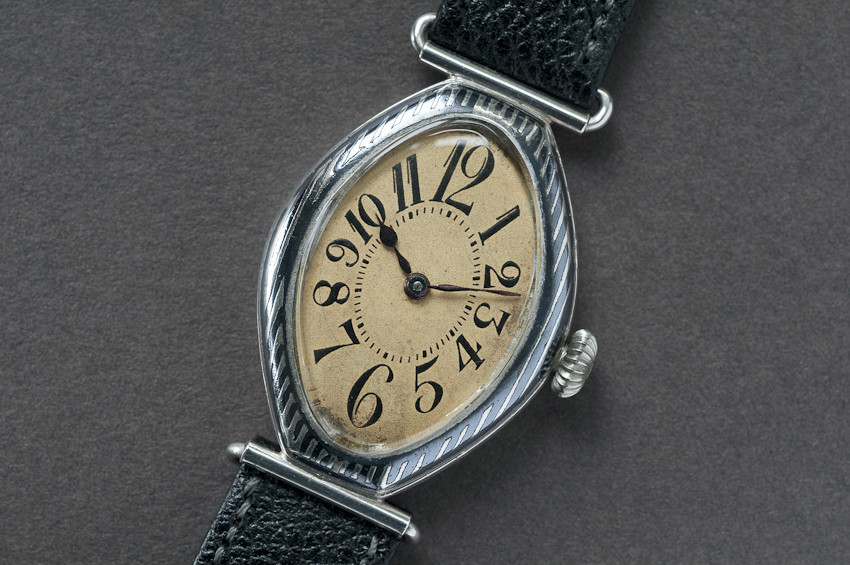 sold out
Gallet .935 Silver Niello Case with Exaggerated Numerals
Art Deco style watch from 1910 with Gallet signed caliber 10/0, 16J, 4 adj movement.
The case decorated with Niello stripes, a black mixture of copper, silver, and lead sulphides, used as an inlay; in this case, an inlay in a solid silver case. The silver is marked .935, an earlier silver standard with a higher purity than today's sterling silver.
The dial is original, featuring what are known as 'exaggerated numerals' and has some age-related patina as shown.
The hands are original and are finished in gun blue. It's fully hallmarked, as shown. 28mm across the crown, 33mm L x 28mm W by 8mm D. Total length 42mm lug to lug.
It's fitted with a new Hirsch leather strap.
It's a rarely seen collectors watch in superb condition, as shown.